With its relaxed nature, contemporary community and stunning views, Mandurah or Mandjoogoordap in the Noongar language, was the obvious choice for an event that asks festival goers not to retreat, but to welcome new forms of wellness into their everyday lives.
'Mandjoo' meaning meeting place and 'goordap' meaning of the heart, The Mandurah Foreshore is the perfect location for a festival encouraging you explore the different paths that lead to your overall flow state.
Home to countless hikes and trails, delicious restaurants and cafes, and a range of activities for all, theres plenty of reasons to get lost in Mandurah.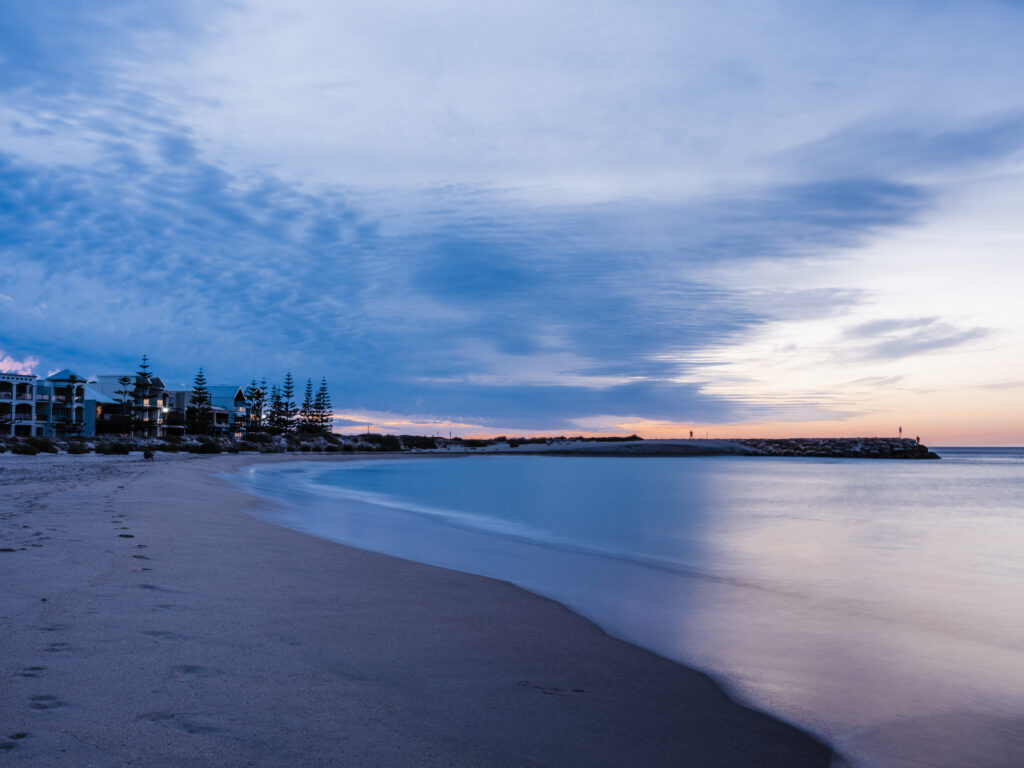 Getting There
The perfect mix of coastal holiday feels without the long travel time, Mandurah's convenient location is less than an hour's drive or train ride from Perth.
Transperth's 588 and 589 buses run between the Mandurah Train Station and the City with more public buses running throughout Mandurah.
Mandurah Taxis and Uber are also available to cart you into and around the region.
Eat
Mataya Eatery. The aesthetically pink and grey walls of Mataya house this contemporary café with a passion for creating fresh, wholesome food whilst supporting local businesses and producers. Explore their huge menu of sweet, savoury and everything in between seven days a week
Vincent the Van. Meet Vincent, a 1960s caravan beautifully transformed into a mobile bar and coffee trailer here to meet all your beverage needs. Vincent lives on the Silver Sands Foreshore Monday to Friday 6 to noon serving up good vibes and great coffee.
Both Mataya and Vincent the Van will be serving up coffee, juices, acai and snacks in the festival hub during the Flow State Weekender.
Flics Kitchen. Conveniently located by the Mandurah Foreshore, Flics Kitchen is ready to serve you breakfast lunch and dinner. Their "kinda like tapas' style has something for everyone. Can't decide? Let their chefs do the choosing with their degustation.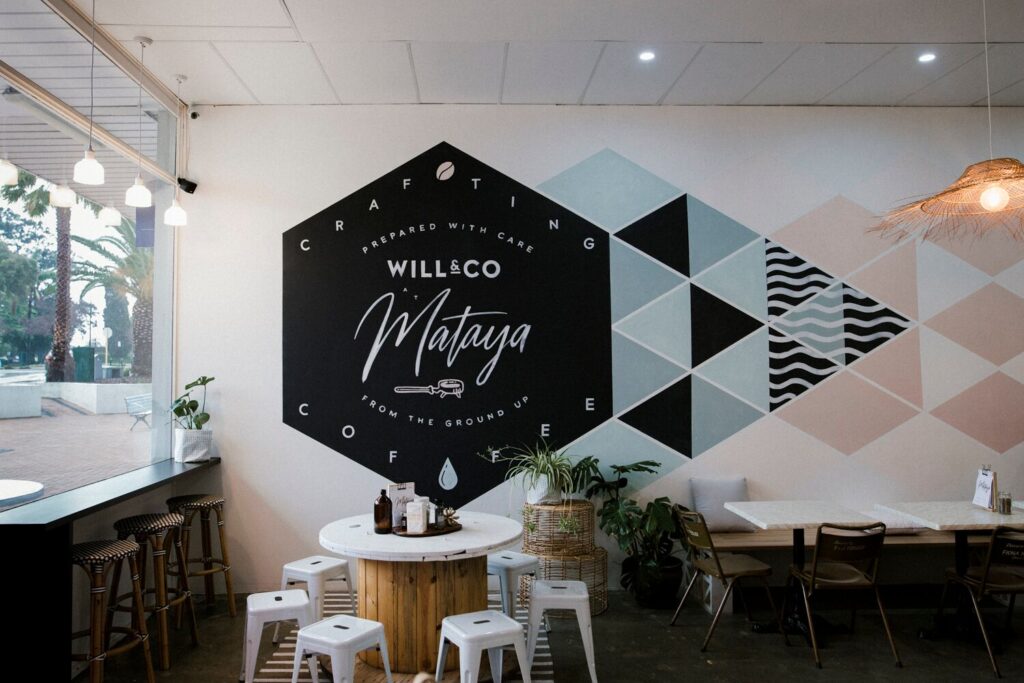 Do
Manjoogoordup Dreaming. Journey through the region's bushlands and waterways whilst learning about traditional ceremonies, bushcraft, and dreaming stories. With tours to suite every pace, Manjoogoordup Dreaming aims to educate of the rich history of the region's First People.
Wyld Tribe. A sistahood built on the ethos of celebrating one another with a goal to open spaces and conversations. The women behind Wyld Tribe have all your Tarot, Cosmic Insights, Healings and blessing ceremony needs covered.
Mandurah Performing Arts Centre. Whether it be comedy, adventure, musical theatre or something family friendly, ManPAC has become a hub for extraordinary, dynamic, and creative ideas.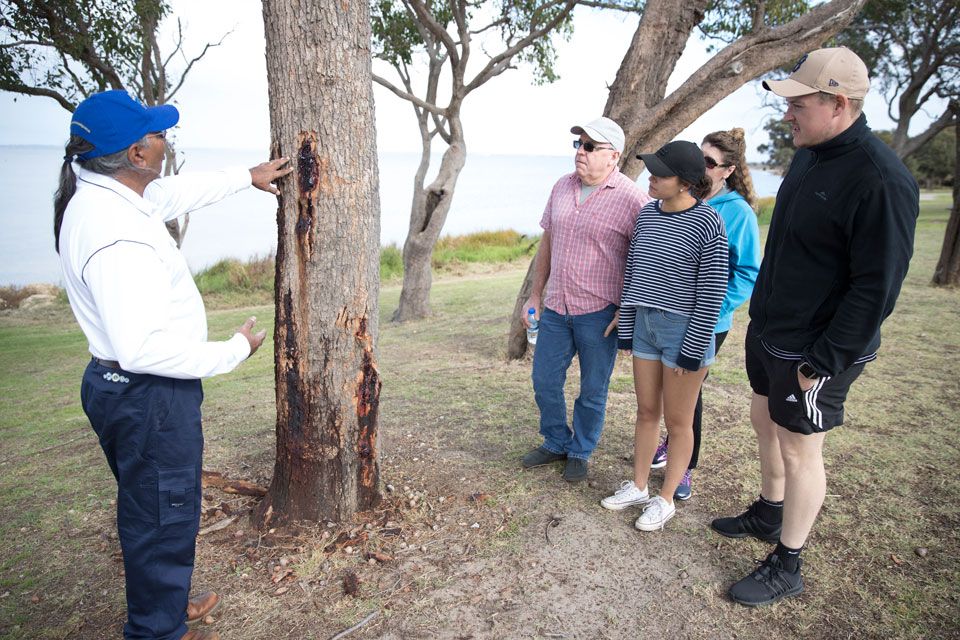 Nature
Samphire Cove Nature Reserve. An easy 1.5km walk through the reserve fringing the Peel inlet. Features scenic boardwalks and bird hides, this trail is perfect for every speed.
Yalgorup National Park. Stretching from south of Mandurah to north of Myalup, covering an area of 12,888 hectares. The national park is home to ten magnificent lakes, beautiful tuart and peppermint woodland, and the ancient thrombolites, one of few places in Western Australia where these communities survive.
Mariner's Cove Trail – Creery Wetlands. An enjoyable 3km walk along the estuary within the 29-hectare nature reserve. Explore the area's bustling wildlife, especially the large number of bird species that call the wetlands home.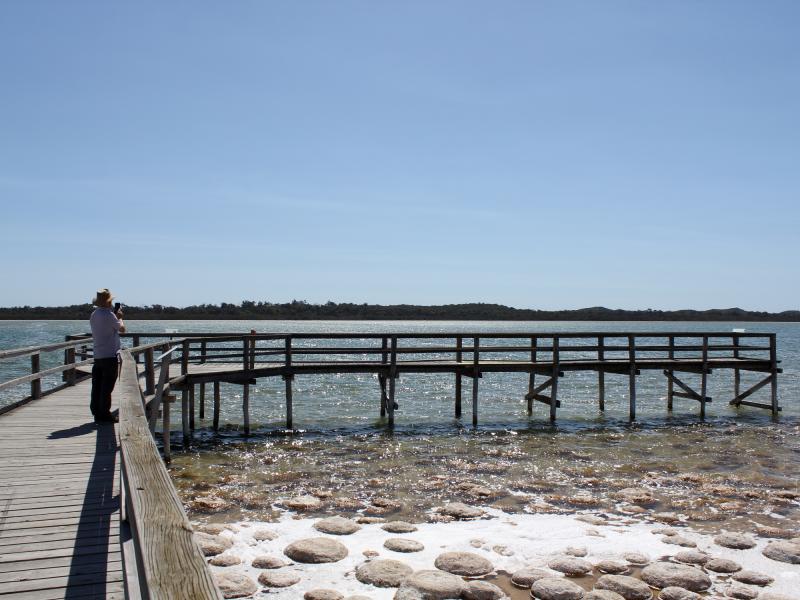 Further Afield
Want to know what else is happening in and around Mandurah? Head to Destination Perth to uncover even more activities, events, places to stay and things to do.